Work of significance and relevance, joy and seriousness, range and depth.
~ Robert Venturi FAIA FRIBA and Denise Scott Brown RIBA, Int. FRIBA
on the work of Architecture Is Fun.
Design makes a difference.
Architecture Is Fun listens and engages with you to develop places, spaces and experiences that are relevant for you. We like good ideas and having fun.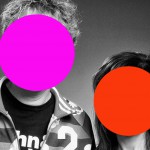 Who We Are:
Architecture Is Fun, Inc. develops award-winning architecture, interiors, exhibits, and interpretive experiences. Specializing in educative design™ for visionary clients, Architecture Is Fun collaborates with restaurants, performance facilities, museums, science centers, libraries, parks, and entertainment-based attractions to create meaningful play and learning environments that are relevant, here in the United States and internationally.