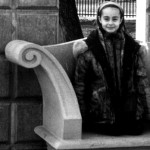 Nurturing a Sense of Community Pride
Ogden Park opened to the public in 1905, as an innovative site providing relief from tenement living that sparked the development of other social properties across the country. One hundred years later, the family-centric design reconnects the park to its changing community, encourages visitation and enriches the Olmsted Brothers and Burnham's original social program.
Bridging Accessible Play
Independence Grove, home to the children's play area, surrounds a 115-acre lake, with miles of trails for recreational activities. To supplement the manufactured standard play equipment and to help create a distinct children's zone, several new architectural elements were added:  the Entry Maze, the Box Bridge and the Tree House were conceived to add interest and definition.