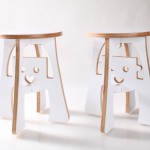 Born In Brooklyn™
We're thrilled to announce our The Happy Face Collection, part of the Born In Brooklyn Private Label. The collection is produced and sold via  Fun Finders.
We see furniture and interactive elements for play and learning as objects of delight; saying to children "this is for you!".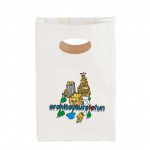 Architecture Is Fun has been developing and designing products for you – at home, at work and at play.
Our newest designs include the Happy Face Stool Collection – a boy and girl stool that little ones will love! The new additions, the BFF's will add kitty and dog, all family-friendly, of course.  And moms should know, the stools scale up so parents can have their own kitchen stool, cheerful and content. For pricing info and to purchase, contact Fun Finders.