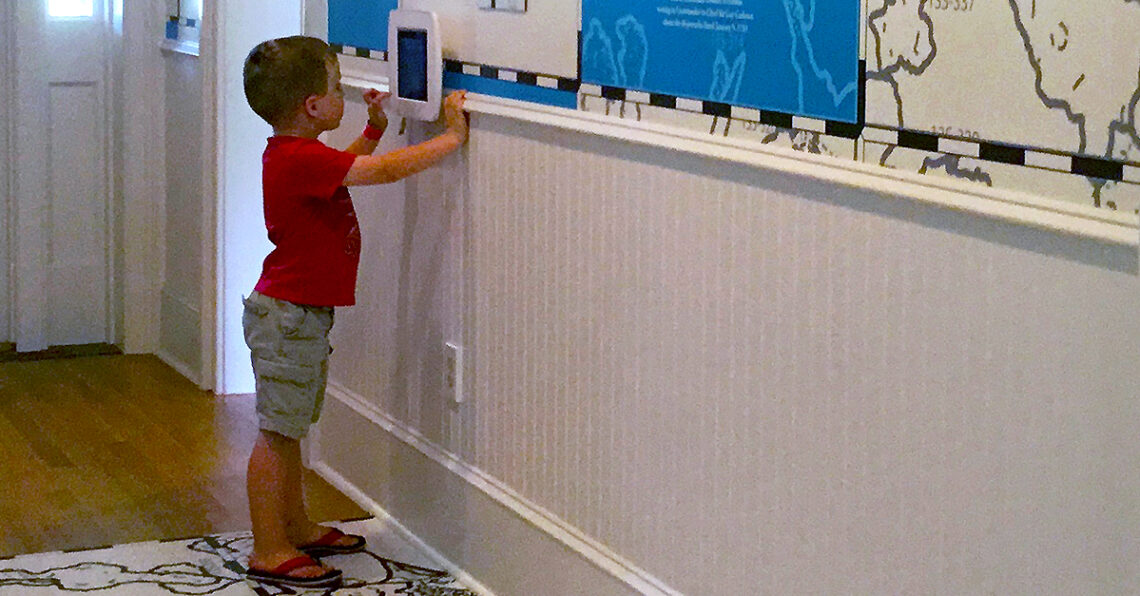 Wrecked: Making Archaeology Fun
St. Augustine Lighthouse & Maritime Museum

Architecture Is Fun is making archaeology fun. The WRECKED salon is immersive and object-based. BY sensitively inserting a contemporary salon into a historic two-story keeper's home, shipwreck stories are shared through the lens of archaeology. 
In juxtaposition to the Victorian parlor, a modern portal welcomes visitors. The entry is defined by its crisply drafted and authentic archaeological grid. These one-meter marks denote geographical and historical points of interest, which serve as interpretive elements flowing throughout the salon. A timeline brings a cast of characters to the surface:  yesterday's sailors, Loyalist refugees, today's archaeologists, and tomorrow's explorer, Star Waters, a comic book character, and youthful purveyor of revolutionary shipwrecks.
To highlight views, holographic wallpaper and polycarbonate chandeliers use Fresnel optics that make the lighthouse watchtower a focus of exploration. The fireplace wall grid is a graphic viewport. It imparts shipwreck discoveries via digital and analog experiences. Furnishings reference maritime building techniques and materiality. The lighthouse daymark appears as a signature striped tabletop. Ancillary learning stations feature hands-on navigation tools and digital gaming to dive and recover artifact.
The WRECKED Salon further extends visitor engagement beyond that of the lighthouse itself.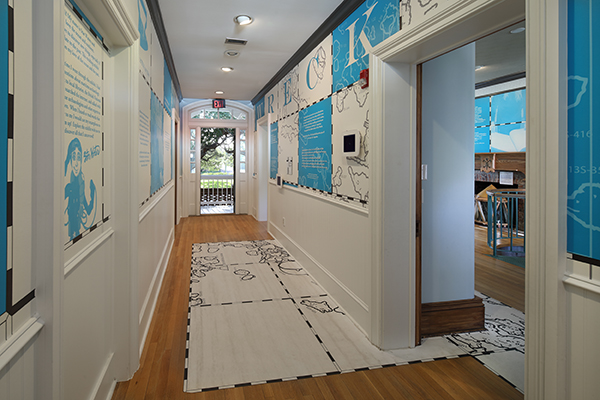 Awards:
Design Excellence Award, First Place, Education, ASID Illinois, 2018.
Recognition of the WRECKED! Exhibit as an extraordinary interior and STEM learning environment making archaeology a public exploration.
Owner: St. Augustine Lighthouse & Maritime Museum
Architecture, Interior Architecture & Exhibit Design: Architecture Is Fun, Inc.
Art Curator & Commissioning Agent: Fun Finders
Fabrication: Morley Exhibits & Displays
Location: St. Augustine/Florida
Photography: © Matt Wargo Photography and Sharon Exley.
SaveSave
SaveSave
SaveSave
SaveSave
SaveSave
SaveSave
SaveSave