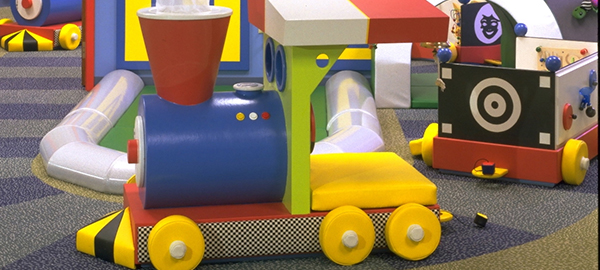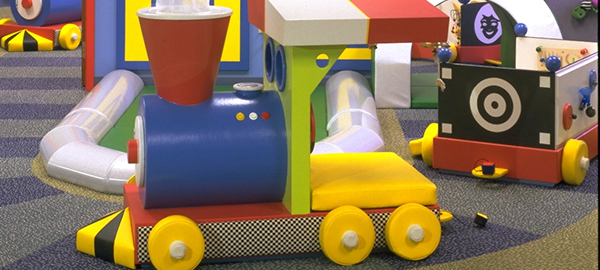 We had faith in your abilities to deliver world-class facilities. The end result is stunning.
~ Tim Stevens, Executive Pastor

Purposeful Play Environments
This children's facility is mission-driven, in both focus and design, fostering purposeful play by using biblical teachings as its foundation.

Community leaders understand that children use their environments to learn and to positively influence their families. Parents find the colorful, themed spaces captivating, and are inherently drawn into the experiential world of their child. The sensorial design of the children's ministry turned typical institutional classrooms into engaging experiences. Children ask to return each and every weekend and to bring their friends, increasing attendance figures over 60 percent. The children's ministry, an instant hit with over 800 children, became so successful that within two years an expansion occurred. 1500 children now fill the center's 3000 square meters of interactivity, offering families innovative experiences to promote spiritual awareness in ways that are culturally relevant.
Iconographic and symbolic elements, which children easily understand, make all feel welcome and safe. Themed environments are designed to be age and purpose specific, such as the nursery where infants and toddlers focus on the high contrast, tactile trains and manipulative landscape. Two-year-olds work the farm with a cornucopia of hands-on activities and three-year-olds tend the farm garden. Preschoolers and school-age children enjoy adventures, too, including a seashore of activity, an intergalactic mission of parable proportion, and constructive play. Older children earn their wings at Heir Force, a runway built for performance and spirituality.
Transforming the ubiquitous dreary Sunday school basement into vibrant, energetic children's spaces, the church practices what it preaches "that faith and form are found in the humblest of places". Hundreds of community leaders have toured this world-class facility, making it a national reference for designing children's church facilities. The Children's Ministry is kid-friendly, stimulating, and transformational. Its existence creates a new paradigm for church leaders.
Read more about the heroic products we use.
Owner:  Granger Community Church
Interior Architecture & Interactive Design:  Architecture Is Fun, Inc.
Location:  Granger/Indiana
Status:  Completed 2002 Phase One. Completed 2004 Phase Two.
Photography:  © Doug Snower Photography & Rebecca Varga.